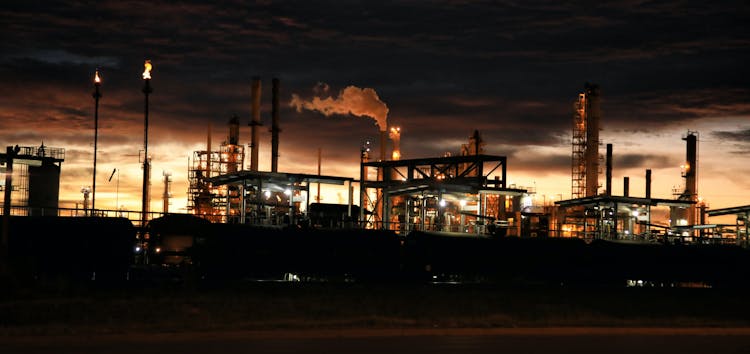 Presses
What is press machinery and what are presses used for?
Press machinery is a part of the manufacturing process for industries, including automotive, construction, and aerospace amongst others. Press machines are used to shape and form materials into the desired shape and size. They are used for everything from stamping metal parts to creating 3D shapes. One of the most common types of press machinery is the hydraulic press. Hydraulic presses use hydraulics to apply pressure to a metal or plastic, causing it to deform into the desired shape. Hydraulic presses are widely used in the automotive industry to create complex metal parts such as engine blocks, body panels, and chassis components. They are also used to create precision components for aircraft engines and structures.
What's the future of press machinery?
Demand has grown for more advanced press machinery, particularly in the area of automation. Automated press machinery is designed to reduce labour costs and increase production efficiency by integrating advanced technologies such as robotics, artificial intelligence, and machine learning. These technologies enable press machines to perform complex tasks with a high degree of accuracy and precision, reducing the risk of human error and improving overall production quality. One example of advanced press machinery is the servo press. Servo presses use advanced servo motors to precisely control the speed and force of the press stroke, allowing for greater control over the deformation process. Servo presses are commonly used in the production of high-precision parts, such as those used in the aerospace and medical device industries.
Press Equipment Auctions
How Can I Pay For My Items?

Paying for your items couldn't be easier. We accept bank transfers for any sale, but unfortunately, we do not accept credit cards or cheques. All payment information can be found on your invoice.

HOW TO PAY ONCE AN ITEM HAS BEEN WON

Once the auction or item has closed, if you have been successful, you will be notified by email. Payment for items won is due immediately. Invoices are available online in the 'My Invoices and Payments' section.

Payment methods we accept for UK sales are:

Bank Transfer
Debit Card Payment

For USA & EU sales we require invoices to be paid by wire transfer.

PLEASE NOTE WE DO NOT ACCEPT CREDIT CARDS OR CHEQUES

*Cleared funds must be received prior to goods being released

PAYMENT OF SALES TAX

Sales tax is payable at the prevailing rate on all goods purchased. For sales made out of the UK, VAT is charged on both the hammer price and buyers premium. If goods are subsequently removed or exported out of the UK, VAT can be refunded on the hammer price providing sufficient proof of export is supplied to Apex. This only applies to goods that have left the UK within three months of the auction date.
I've Paid My Invoices; How Do I Collect My Items?

Our staff are on-site to supervise and control removals only, they are not permitted to move equipment or assist with the removal in any way. Apex Auctions thanks you for your cooperation in helping to keep yourself and others safe while on-site and for aiding us in the timely removal of goods from the site.

If you are planning to use a Courier Service or Pallet Line to collect your goods/lots - Please forward our Full Terms & Conditions to them. They must be able to: Prepare / Disconnect / Handle / Remove / Box / Palletize / Lift / Load your items from the auction site - Your Cooperation with this will save you time & cost.

Access will only be granted to buyers and their contractors/agents once the account has been settled in full by way of cleared funds.

Access may be declined if the collection is not booked in with the Site Manager. You'll find their details on your invoice.

Full information can be found in the sale information section of the sale.
Can I Change My Contact Details?

Sure, head to "Your Account" and select "My Settings". Here it's possible to change or update your personal information and preferences. You won't be able to update your email address. To do this, you'll need to email info@apexauctions.co.uk from your new email address and request to update it; please include your username and previously linked email address so that we can locate your account.