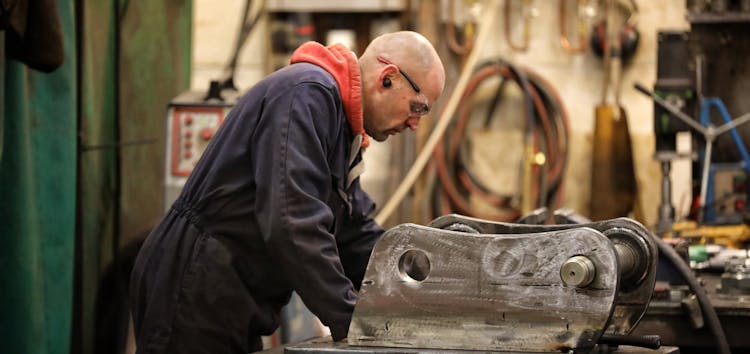 Sheet metal processing
Sheet metal processing refers to the manufacturing process of forming, cutting, and joining thin metal sheets into finished products.
What is sheet metal processing?
Sheet metal processing refers to the manufacturing process of forming, cutting, and joining thin metal sheets into finished products. Sheet metal is used extensively in many industries, including automotive, aerospace, construction, and consumer goods, due to its strength, durability, and versatility.
Differences between sheet metal processing
Sheet metal processing requires a high level of precision and attention to detail, as even small errors in cutting, forming, or joining can affect the performance and safety of the final product. The use of advanced technologies such as computer-aided design (CAD) and computer-aided manufacturing (CAM) has enabled manufacturers to achieve greater accuracy and efficiency in the sheet metal processing process.
How can Apex help me sell my manufacturing and engineering equipment?

Headquartered in Brighton (UK) with offices across Europe, the USA, Canada, India, South Africa, China, and Hong Kong, our expert agents and valuation team span the major industrial areas of the world. Specialists in implementing asset management programmes worldwide, we can efficiently and effectively help you take control of your industrial machinery and equipment today.
Sheet metal processing FAQs
Can you tell me more about the condition of the item?

We cannot comment on the condition of any of the items listed on our site. Instead, we strongly suggest that you arrange to view any lots of interest. All items are 'sold as seen' and come with no warranty; therefore, please ensure that you are happy before placing any legally binding bids. For more information, please see section 9 of our Terms and Conditions.
What is an autobid?

An autobid is a feature used in some online auction websites that allows bidders to set a maximum bid amount they are willing to pay for an item. The website's bidding system then automatically places bids on behalf of the bidder up to their maximum bid amount, in increments that are predefined by the auction rules.

The use of autobids allows bidders to participate in auctions without needing to constantly monitor the auction and manually place bids. It also helps to prevent bid sniping, where a bidder places a last-minute bid to win the auction. However, it is important for bidders to carefully consider their maximum bid amount before using an autobid, as they may end up paying more than they intended if there are multiple bidders with high autobids.
I've won a sheet metal fabrication auction and paid for my machine. What next?

Per our terms and conditions, Apex Auctions only oversees the machine sale. We do, however promote service providers who will be more than happy to assist.