Sean Luck joins Apex Auctions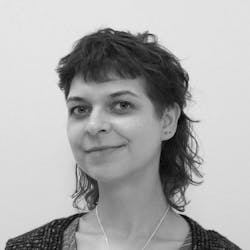 Eva Kubacka
Content Marketing Executive
Meet Sean Luck, our newly appointed New Business Manager covering the south of the UK. Sean is an accomplished sales professional with a remarkable track record in collaborating with a diverse array of clients.

From small trader workshops to large multinational enterprises, Sean's client portfolio spans across aerospace, MoD, motorsport, and blue-chip engineering companies.

With over two decades of experience in sales within the machine tool industry, Sean's background as a former mechanical engineer and toolmaker adds a valuable dimension to his insights. This comprehensive perspective equips him with an innate understanding of our clients' intricate requirements.

Beyond his extensive professional background, Sean is a dedicated rugby enthusiast who also relishes quality time spent with his loved ones.

Sean believes in the power of authentic connections and welcomes interaction with fellow professionals who share his commitment to excellence. Reach out to Sean or our other sales representatives on +44(0)1273 224466 or email sales@apexauctions.com.